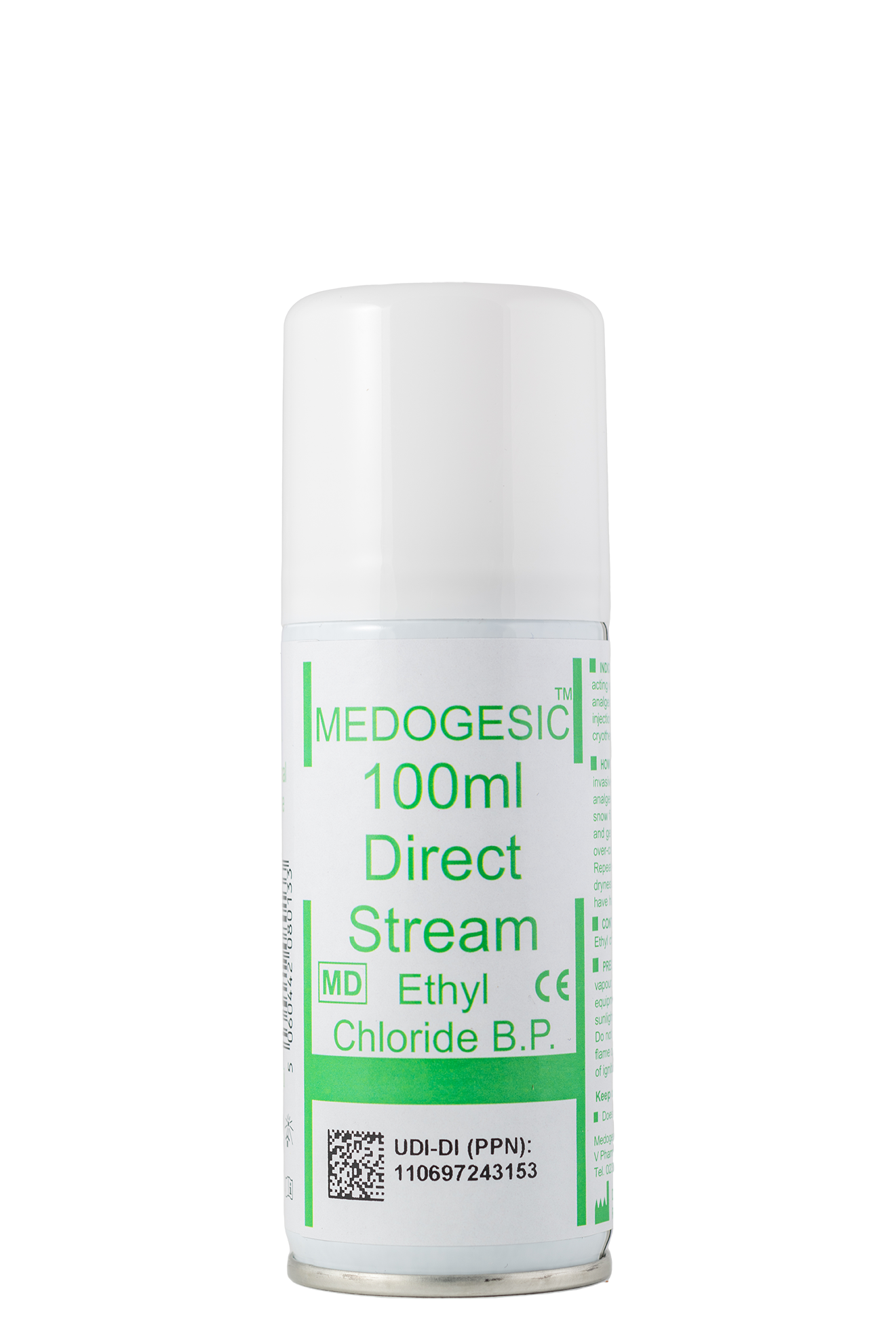 Medogesic Direct Stream 100ml aerosol £18.00+VAT
£21.60
✉ Email me when in stock
Medogesic contains 100ml ethyl chloride (INN chloroethane) without propellant. Used for local refrigeration anaesthesia/freezing. The Direct Stream presentation is designed for targeted application in the case of minor surgery, piercing, tick removal etc.
Description
For local refrigeration anaesthesia (freezing). Sports injuries (strains, contusions), sprains, minor surgery (e.g. wart removal), pulp vitality test, piercing, tick removal, chiropody (foot care, pedicure), muscle cramps, cryotherapy in case of swelling, muscle pain, tenosynovitis (tennis elbow), articular ligament pain.

Direct Stream aerosol is designed for targeted application such as minor surgery and piercings.
Please download the Consumer Leaflet here for instructions for use and precautions.
Delivery & Returns
UK: Post & packing (2nd class Royal Mail) £3.10 + VAT. Non-UK: Post & packing £15. For more details on delivery, please read our delivery information. We want you to be happy with your purchase. If you are not, just return the product to us, and we'll exchange or refund it. You can find out more in our returns policy.