(Chloroethane/Ethyl Chloride) Now available for localised anaesthesia.
For local refrigeration anaesthesia (freezing). Sports injuries (strains, contusions), sprains, minor surgery (e.g. wart removal), pulp vitality test, piercing, tick removal, chiropody (foot care, pedicure), muscle cramps, cryotherapy in case of swelling, muscle pain, tenosynovitis (tennis elbow), articular ligament pain.
Direct Stream aerosol is designed for targeted application such as minor surgery and piercings. Fine Spray aerosol will cover a wider skin area so is the better option for applying to arms and legs and if being used to numb an area prior to administering an IM Injection.
Please download the Consumer Leaflet here for instructions for use and precautions.
Medogesic is registered as a Medical Device (Class 1). Medogesic is a registered Trademark.
New!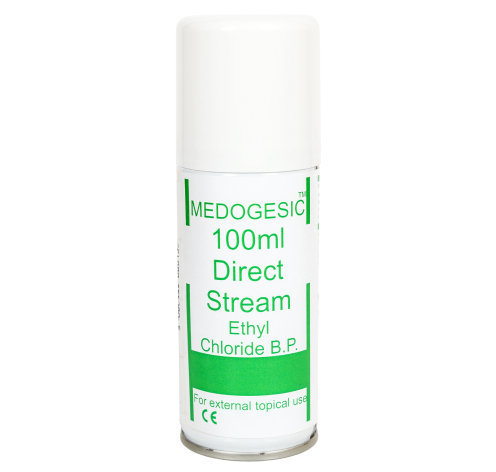 £22.80
New!
£22.80